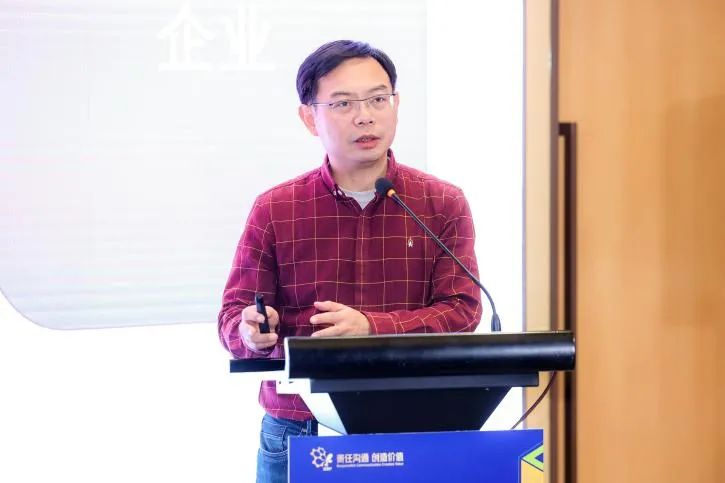 Zhang Jiutian, Executive Director and researcher of GDI, Beijing Normal University
In the wave of global carbon neutrality, enterprises must shoulder the great responsibility and mission of low-carbon development, and establishing their own carbon emission management system is a core task. Mr. Zhang Jiutian delivered the speech "Grasp the Opportunity of Enterprises' Carbon Management System Development Under China's '30·60' Decarbonization Goal". He said that under the vision of global carbon neutrality, with the European Parliament's release of the Carbon Border Adjustment Mechanism (CBAM), the EU will impose carbon tariffs on imported goods, and many multinational brands around the world have set their carbon-neutral goals on the entire industry chain or value chain to promote net zero emissions. Companies worldwide will face tremendous pressure for transformation in terms of market access and supply chain decarbonization. Moreover, different types of companies, as well as companies in different positions of the value chain, will face different emission reduction requirements and path choices due to their varied carbon emission characteristics.

Zhang Jiutian deemed that, to actively respond to the national and local "30·60" policies and the accounting requirements of the carbon trading market, meet the low-carbon development of the supply chain, avoid climate risks, and meet regulatory requirements related to climate information disclosure, enterprises should establish an effective carbon emission management system, and use it to standardize corporate behaviors. He pointed out that such management system not only helps respond to external demands, but also helps enterprises to resolve many conflicts and difficulties in implementing carbon neutral targets.

To build carbon emission management systems in companies, Zhang suggested that companies should integrate their carbon emission management systems with other ones (such as energy, environmental, and quality management systems, etc.) to finally set up an aggregated management system. Companies need to continuously improve their carbon emission management system to ensure its establishment and efficient operation, so as to support the implementation of corporate carbon strategy.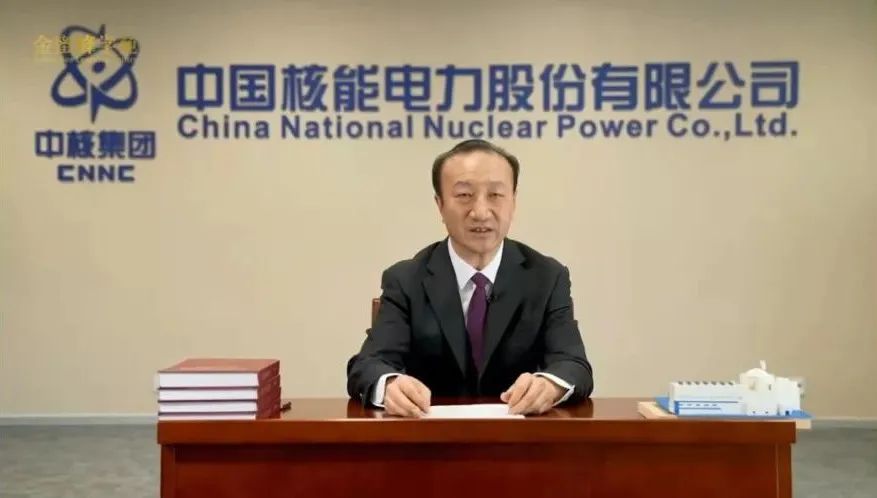 Du Yunbin, Director and Deputy Party Secretary of China National Nuclear Power Co., Ltd.(CNNP)
​As a clean energy, nuclear power has entered in a period of strategic opportunity for development under the "30·60 Goal". Mr. Du Yunbin introduced the concept and actions of CNNP to actively develop nuclear power in a safe and orderly manner to promote the realization of carbon neutrality.
According to Du Yunbin, nuclear power is a high-quality, high-density, and zero-emission clean energy source. "To achieve the '30·60 Goal', nuclear energy companies should make a vast difference and make nuclear energy an important force to win the tough battle of carbon peak and carbon neutrality for the world, especially for China, and a vital role in promoting energy transition and green development." He indicated that, China has good conditions for the orderly and safe development of nuclear power. After more than 30 years of development, China has achieved large-scale growth in nuclear power and formed a complete nuclear power industry chain; nuclear power plants in operation have good safety levels and operational performance; independent design and construction have also top-ranked in the world, and independent equipment supply capabilities have been greatly enhanced.
Du stated that, as a pioneer and leader in China's nuclear power industry, CNNP will remain firm in safe lifeline and further expand the nuclear power market. Meanwhile, CNNP will actively innovate and expand the multi-purpose use of nuclear energy, providing nuclear energy heating, hydrogen production, steam supply, and seawater desalination, isotope production, comprehensive smart energy services in the park, etc., to continuously meet the diversified needs of customers. He also introduced that, in the development of non-nuclear clean energy, CNNP will also give full play to the baseload power source of nuclear power and the geographical advantages of nuclear power plants to vigorously promote wind energy and photovoltaics. Encountering new opportunities in the crises, and opening a new game in the transition, Du said that in the future, CNNP will actively build a clean, low-carbon, safe and efficient modern energy system and a power system led by new energy, contribute Chinese wisdom and China's plans to the world's nuclear power development and gear itself to the realization of UN SDGs.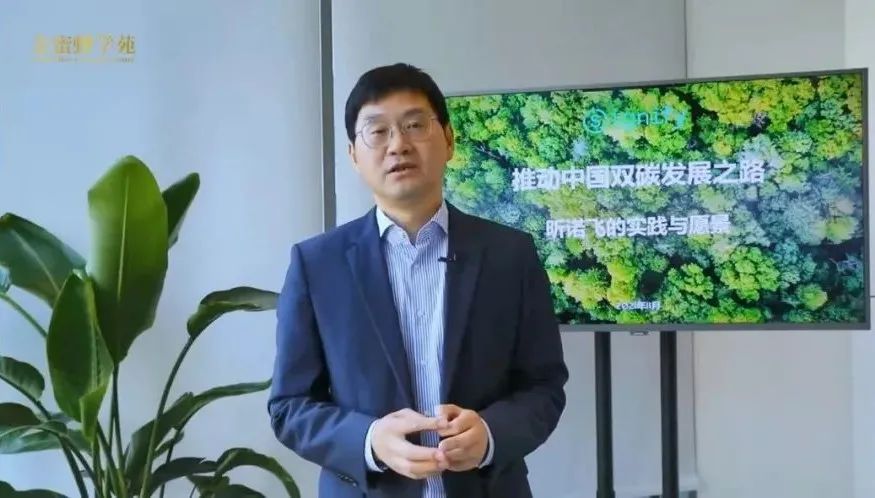 Yao Mengming, General Manager of Lighting Design and Application Department, Signify China,
Vice President of China Illuminating Engineering Society
Mr. Yao Mengming introduced the market opportunities in lighting industry under the "30·60 Goal". According to Yao, Signify has become the world's first carbon-neutral lighting company in 2020, and uses 100% renewable electricity. In the new phase of the sustainable plan, Signify also promises to decarbonize their value chain based on carbon-neutral operations, and to double the pace of the Paris Agreement.
Yao Mengming pointed out that lighting electricity has accounted for 10%-20% of the total power generation. With population growth and urbanization, the future energy consumption in lighting will continue to increase. To this end, improving the energy efficiency of lighting systems not only saves costs, but also reduces carbon emissions. "Signify looks forward to shifting the lighting industry to be low-carbon and intelligent through breakthroughs in lighting products, systems and services." According to Yao, Signify actively responds to the world's major economies' climate strategies, including Europe, the United States and China, hoping to support the landing of climate strategies through effective carbon reduction initiatives, and leading the industry towards carbon neutralization with its innovative lighting solutions.
He said that during the COP26, Signify responded positively to the UN's Race To Zero Campaign, calling on leaders and entrepreneurs to work together to accelerate the global transition to smart and connected LED lighting. In China, the company is also actively promoting the implementation of the "30·60 Goal", calling for accelerated building renovation rates and consumer-oriented promotion on "30·60 Goal".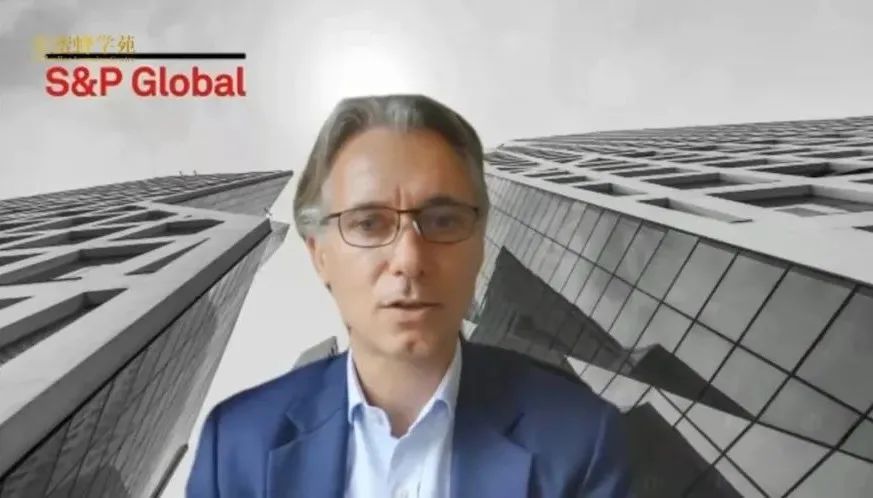 Michael Salvatico, Head of Asia Pacific ESG Business Development at Trucost, S&P Global
Mr. Michael Salvatico presented the latest trends in the global low-carbon transition and the growth opportunities for businesses and financial institutions over the next decade. He said the global economy needs to be decarbonized urgently, as issues such as sustainable development and climate change received increasing attention. The international community committed itself to take further actions on climate at COP26, particularly in reducing coal use and protecting ecological nature and sustainable finance.

In response to recent developments in various financial-related zero-carbon initiatives, alliances, sustainable financial standardization and disclosure, Michael said, "all of the initiatives indicate that we are at the pivot time in the history of finance, and the finance is ready to mobilize the flood of capital toward green investments. Companies are key to the success of this outcome. As corporate citizens with responsibility for their operational impacts on nature and externalities from which they benefit, companies should focus on improving working conditions, impacts on the environment through better management of pollution, wasteland use and carbon emissions."

Michael concluded his statement by stressing the importance of carbon disclosure by businesses. He noted that decarbonization requires robust data, standardization of data reporting and transparency of information. When reviewing the physical and transitional risks of an enterprise, "only credible data can produce reliable and meaningful results". In addition, Michael believes that companies need to ensure that the carbon goals they set are science-based, with a great focus on short-term goals, ensuring the incentives for management to achieve them.
Click the link for the recording (starts at 2:10:35):